After all the hours of hard work, frustration, exhaustion, and tears, I'm proud to announce Amanda took Grand Champion for her collection. Considering what happened a little over two weeks ago, I'm still stunned and amazed. She worked very hard at getting everything in order. Of course, I was the one who had to make sure everything was in order.
I love the big purple ribbon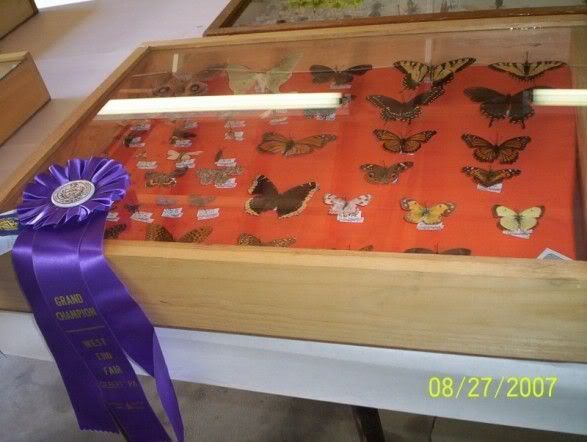 Besides this entry, she also received 13 1st place, 10 2nd place, and 1 3rd place ribbons.
Now maybe I can rest for a little while? Nah, I don't think so :)