I finally broke down and purchased organ shoes for Amanda. Yeah, I was mean, forcing her to play with bare feet. It's not easy to do, especially since she has been going through foot scales without the heel.
I spend time online at Organmaster Shoes, telling her I refuse to purchase any of the crazy colors, and that she would be getting black shoes. Well, the black shoes in her size went out of stock, don't know when they're coming back in stock, and boy was I upset! The ones they do have in stock - the Diana shoes: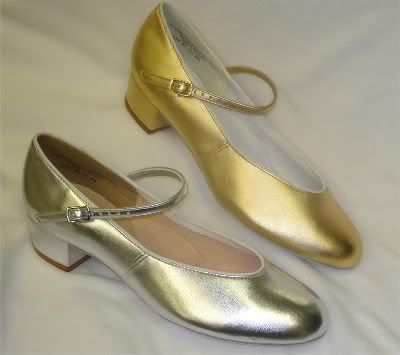 So, she got the shoes she originally wanted (the silver ones)! She's going to look at lot like Diane Bish when she plays at church, LOL!!!