I had forgotten all about the
Duck Tape Club
until it came through today from click schooling. There's a great activity just in time for Halloween for the kids (and adults, too!) to make their own treat bag.
Here's a picture from their website, showing how to make duck tape roses: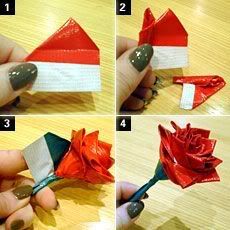 I might make some of these, to place around my Blessed Mother statue. I wonder if She would mind?