While on a pet forum, I was asked how many pets do we have in our family. Someone said "wow, you keep mentioning all these names, are you getting mixed up". No, I'm not, so here are pictures of the family:
Mahogany (rabbit), Pippin (guinea pig with black around the eye), Arwen (orange and white guinea pig)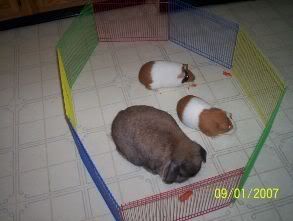 Holly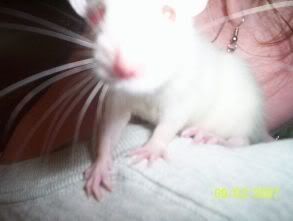 Snowbell (she has a spot of green food coloring on her back to tell her apart from her sister)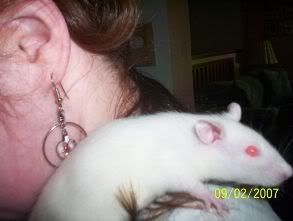 Monica, our snobby calico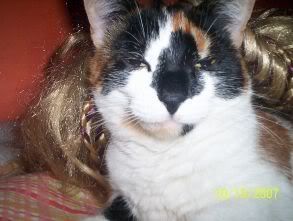 Gussie, everyone's cat :)
Bernie, who just turned 10 last month
This doesn't include the assorted insect "pets" Amanda has. It would be impossible to name them all!